West Palm Beach Man Charged With Distributing Child Pornography
Forrest Santos Of West Palm Beach Arrested For Possession And Distribution Of Child Pornography. Lots Of It. Bond Set At $99,000.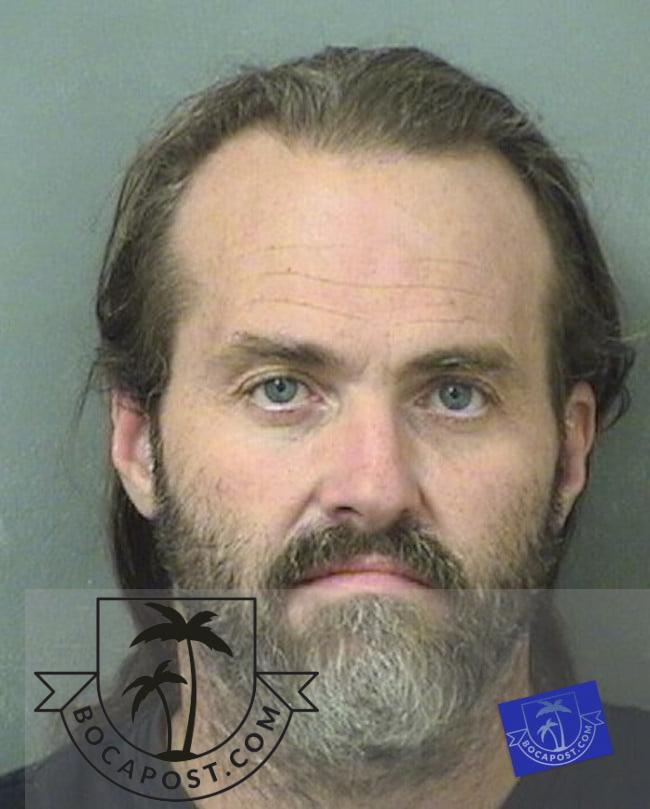 UPDATE – 6/10/22
Forrest Santos has been released from jail after posting a large bail on May 18th, 2022.
The state has filed new charges; 25 counts of "827.071(5A) POSSESS, CONTROL OR INTENTIONALLY VIEW SEXUAL PERFORMANCE BY A CHILD WHILE IN POSSESSION OF 10 OR MORE IMAGES OF CHILD PORNOGRAPHY".
In the meantime, a judge has ordered that Santos not use a computer or any device connected to the internet.
Originally reported by Boca Post
WEST PALM BEACH, FL – Boca Post (BocaPost.com) — A West Palm Beach man is in jail this morning after being arrested by West Palm Beach Police Department and charged with over over 70 felony charges related to child pornography.
Forrest Santos, 46, of Poinsettia Ave in West Palm Beach, was arrested and charged with over 70 felony charges related to child pornography by the West Palm Beach Police Department. The charges specifically relate to the transfer and the possession of electronic child pornography.
While the probable cause affidavit says the FBI identified Santos by his IP being tracked in a database shared by law enforcement, it doesn't specifically say if that was connected to the National Center for Missing and Exploited Children (NCMEC).  An NCMEC tip was what started the investigation which led to the recent arrest of Isaac Yunes, the former YMCA camp counselor arrested for child pornography in West Boca Raton.
Santos' bond is currently set at $99,000. Santos is currently in the custody of the PBSO jail while facing the following charges:
33 counts of "OBSCENE COMMUNICATION – IN STATE PERSON ELEC TRANS CHILD PORNO"
35 counts of "OBSCENE MATERIAL-POSSESS – POSS CONTROL VIEW DEPICTION CHILD SEX CONDUCT"
Failure to appear (related to a criminal traffic case)
Some of the contents of the probable cause affidavit submitted by the West Palm Beach Police Department can be viewed below. Note, that Boca Post is not sharing much of it due to its graphic nature.
"Between the dates of December 22, 2021, through December 23, 2021, FBI Special Agent Gennady Julien, located an Internet Protocol (IP) address 99.93.67.174 in a database maintained by law enforcement, and utilized by federal and state law enforcement agencies in child exploitation investigations nationwide. This database maintains a log of IP addresses that have been previously involved in the possession and distribution of videos/images involving the sexual conduct of a child."
"At that time, Special Agent Gennady Julien reviewed approximately 19 files. Special Agent Gennady Julien downloaded directly from the user at the above IP address. Many of these files depicted child pornography as defined by Florida Statute. Special Agent Julien reviewed these files, and the following is a sample of the three files;"
"A search of a publicly available online database indicated that the target IP address was registered to AT&T Internet Services. On December 27, 2021, Special Agent Julien sent a subpoena issued to AT&T Internet Services for the identity of the subscriber assigned to IP address 99.93.67.174 on the date the files were indicated as being in the defendant's possession and available for sharing to other users."
"On December 27, 2021, AT&T revealed that on the dates the child pornography was available for sharing, the IP address was assigned to the following AT&T customer, Forrest Santos at 2704 Poinsettia Ave, West Palm Beach, Florida with the email address of forrest_santos@yahoo.com."
"US Magistrate Judge William Matthewman granted a residential Search Warrant for the address 2704 Poinsettia Ave, West Palm Beach, FL."
"On January 19, 2022, the search warrant was executed, and contact was made with Forrest Santos. Forrest Santos was stopped on the curtilage of the property during the execution of the warrant. Santos was wearing a backpack that contained a Dell laptop. Post Miranda, Santos admitted there was child pornography on the computer which he had downloaded using a torrent client. Santos stated that he downloaded torrent files containing child exploitation material. Santos stated he deleted the child exploitation material once he saw what it was."
"A forensic examination of the Dell laptop revealed the file names that Special Agent
Julien directly downloaded from the user and viewed were located on the Dell laptop to include, 138 files containing child sexual abuse material. Of those files, six (6) had creation dates of 12-15-2921, fifty-six (56) had creation dates of 1-12-2022, and seventy-four (74) had creation dates of 1-16-2022. The following is a sample of the 138 files that were located on the Dell laptop."
Forrest Santos did possess 35 images and videos containing the sexual conduct of a child violating FSS 827.071(5) and 19 counts of transmission of child pornography violating FSS 847.0137(2}. Please note that one of the videos found on the laptop depicts child bestiality. (This number of files is not a final calculation and may increase upon completion of digital forensic analysis of the devices found in the home.)
The original report contains the descriptions of many illegal videos containing the apparent sexual abuse of children.